The mission of the International Association of Professional Recovery Coaches is to provide leadership in the emerging field of Professional Recovery Coaching worldwide in order to enhance the quality of life and health for individuals, families, and communities impacted by addiction.
The IAPRC was founded in 2013. We have trained and awarded coaching credentials to hundreds of people who have become Certified Professional Recovery Coaches.
The IAPRC is a separate division of NET Institute Center for Addiction and Recovery Education, a 501c3 tax exempt Florida not for profit corporation established in 1996, which has trained tens of thousands of students worldwide in Addiction Counseling and Recovery Support Services.
Encourages excellence in ethics, education, standards, professional development, industry collaboration, and public service;

Promotes the interests of professional addiction focused coaches and mentors in the fields of personal development, health and wellness, professional coaching, addiction care, behavioral health, pastoral care, prevention, recovery aftercare and support services worldwide;

Provides Association Services including: Industry advocacy and updates, events, training in support of certification and recertification, access to industry thought leaders, online resources, member networking, and a directory of certified members in good standing.
iCoachRecovery Membership Community
The IAPRC offers THREE Premier Educational Certification Programs:
Read More
1. Certified Professional Recovery Coach Dual Program (CPRC-Dual)
– for Individuals seeking two credentials: Professional Coach Certification (CPC/ Life Coaching) and Certified Professional Recovery Coach (CPRC) for a Specialty in Addiction Recovery (self-paced online training plus Live Skills Practice)
Read More
NOTE: Based on the IAPRC's own Professional Recovery Coach Competencies®, you will practice your new Coaching skills in a live, dynamic interactive online platform under the direction of a Master Professional Recovery Coach.
As part of the Certification Process you will develop your Coaching Confidence in a relaxed and supportive atmosphere with your fellow students.
Required Live Skills Practice sessions are scheduled throughout the year and meet once a week for 13 weeks. Successful completion provides you with 40 hours of CCEs approved by the Int'l Coach Federation/ICF.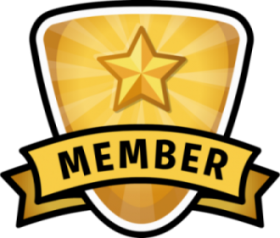 Benefits of Membership:
Free Introductory Membership upon Enrollment then $16.95 per month

Certification opportunities – including ICF preparation

Monthly Live Training with Dr. Jean LaCour

Monthly Coaching Content

Graduate Listing in Online Recovery Coach Directory

Private Facebook Community

Member Discounts for ongoing Professional Development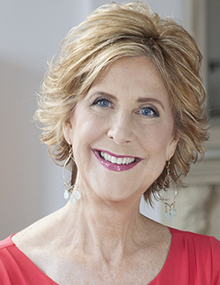 Dr. Jean LaCour is founder and CEO of the International Association of Professional Recovery Coaches.  She has leveraged over 20 years of addiction training and experience to create coaching programs that get to the heart of the needs of those struggling with drug and alcohol misuse and abuse. She has a passion for relieving the suffering caused by addiction and to see everyone live a life of their truest and best possibilities.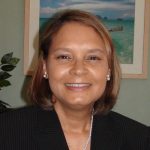 Cheryl Brown-Merriwether has more than 20 years of experience as a professional in human resources, management, recovery support and adult education. She is currently serving as the Executive Director for the NET Training Institute – and the IAPRC, a position which allows her to be involved in the development of new training courses and programs that are designed meet the rapidly changing needs of professionals and others working to provide substance abuse and mental health services.

Since 1980, Ed has worked extensively in diverse settings as a counselor, writer and trainer in recovery support and treatment services. Ed's research into the neuroscience of Joy in Addiction Recovery resulted in his co-authoring the book, "Joy Starts Here" and co-creating research-based support group materials for the Connexus Program, including two acclaimed 12 week programs called "Restarting" and "Belonging". Ed's work provides the basis for the emphasis we place on relational Joy in the IAPRC approach to Professional Recovery Coaching.
Maritza is a Professional Recovery and Life Coach with an established private practice. She transitioned from providing trauma based care and clinical treatment as a Florida Certified Addiction Professional (CAP) with a Master's Degree in Counseling. Ed and Maritza serve on the faculty of NET Institute. They are co-founders of Equipping Hearts, a non-profit organization serving the addicted community and counselors in the US and overseas. They have provided training for addiction workers from over 70 nations, and serve on the Secretariat of the International Substance Abuse and Addiction Coalition.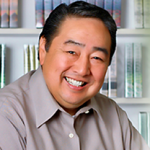 Darryl S. Inaba, PharmD., is recognized internationally as one of the foremost authorities on drugs and addiction. During his career he has supervised the clinical treatment of over 120,000 substance abusers most of whom were self-referred into "recovery oriented", outpatient treatment. He is an Associate Clinical Professor at the University of California San Francisco Medical Center and currently serves as the Director of Education and Training for CNS Productions, Inc, a leader in drug education since 1980. He is the author of "Uppers, Downers, All Arounders" and the "My Recovery Matters" video series which are intergrated into our Coaching Programs.
Enrique (Henry) Fiallo is a Life Coach, Writer and Technologist and a former Chief Information Officer for a Fortune 500 company.
Throughout a career spanning more than 40 years he has held a number of operational and leadership positions in business, technology, consulting, and academia with medium and large organizations in a variety of industries. He holds a Bachelors in Professional Studies Degree from Barry University and a MBA from the University of Miami and performed post graduate studies in Business at Nova Southeastern University.